Unlock the potential of your next mixing or compounding project with Briggs of Burton, and the rich heritage of Giusti
Your vision, our expertise
At Briggs of Burton, we place you, the producer in the pharma, health, beauty, and personal care industries, at the heart of every project. Your success is our mission, and we're here to bring your mixing and compounding projects to life, building upon the deep heritage of Giusti, now an integral part of our approach.
Tailored solutions for your needs
Our state-of-the-art mixing systems are meticulously designed to handle a wide array of ingredients, empowering you to create a broad range of pharmaceuticals with precision and efficiency. With a wealth of experience, our engineering design team understands the unique challenges you face in the industry..
Overcoming challenges with expertise
We recognise that time is of the essence in your industry. Our team is well-versed in meeting tight project timelines, ensuring you can reach the market swiftly. Additionally, we're adept at working within the physical constraints of your existing facilities, maximising efficiency without compromise.
Safety and sustainability at our core
Your safety and the well-being of all those involved are paramount to us. Safety, efficiency, and sustainability are the cornerstones of our mixing system design and operation. You can trust that our solutions are not only effective but also environmentally conscious.
Unmatched experience and innovation
Our seasoned team boasts an impressive track record, with a diverse portfolio of mixing systems deployed across various applications. The Giusti brand, with its rich history and know-how, is now seamlessly integrated into our family, enhancing our offerings and solidifying our commitment to your success.
When you choose Briggs of Burton, you're choosing a partner dedicated to your success, backed by the heritage and expertise of Giusti. Let us be the catalyst that takes your projects to new heights, turning your vision into reality. Contact us today to embark on a journey of innovation, efficiency, and excellence. Your success is our driving force.
Discover the role of Briggs of Burton and Giusti in pharmaceutical mixing and compounding
In the world of pharmaceuticals, the processes of mixing and compounding play crucial roles in the preparation of safe and effective medications. Briggs of Burton and Giusti contribute significantly to these essential procedures. Let's explore the distinctions between mixing and compounding, shedding light on how these processes are integral to the pharmaceutical industry.
Mixing: The foundation of homogeneous medications
Briggs of Burton and Giusti are leaders in the creation of state-of-the-art mixing systems. Mixing, in the pharmaceutical context, involves the precise blending of compatible ingredients to create a homogeneous mixture. This process is employed when all the necessary components are readily available and commercially manufactured. Its primary goal is to ensure that active ingredients and excipients are uniformly distributed throughout dosage forms, such as tablets, capsules, solutions, or suspensions.
Compounding: Tailored medications for unique needs
On the other hand, compounding is a specialised service offered by pharmacies and professionals, influenced by Giusti's rich heritage. It comes into play when commercially available products are not suitable or accessible for a specific patient's requirements. Compounding experts, often pharmacists, customise medications based on prescriptions from licensed healthcare providers. These compounded medications are precisely tailored to meet the patient's unique needs, including dosage adjustments, changes in dosage forms (like converting a pill into a liquid), or the exclusion of allergens.
So, when it comes to pharmaceutical mixing and compounding, you can trust Briggs of Burton for cutting-edge mixing systems and Giusti for a heritage of expertise. Together, they uphold the highest standards in creating safe and effective medications for both human and animal needs. Explore the world of pharmaceutical innovation with us.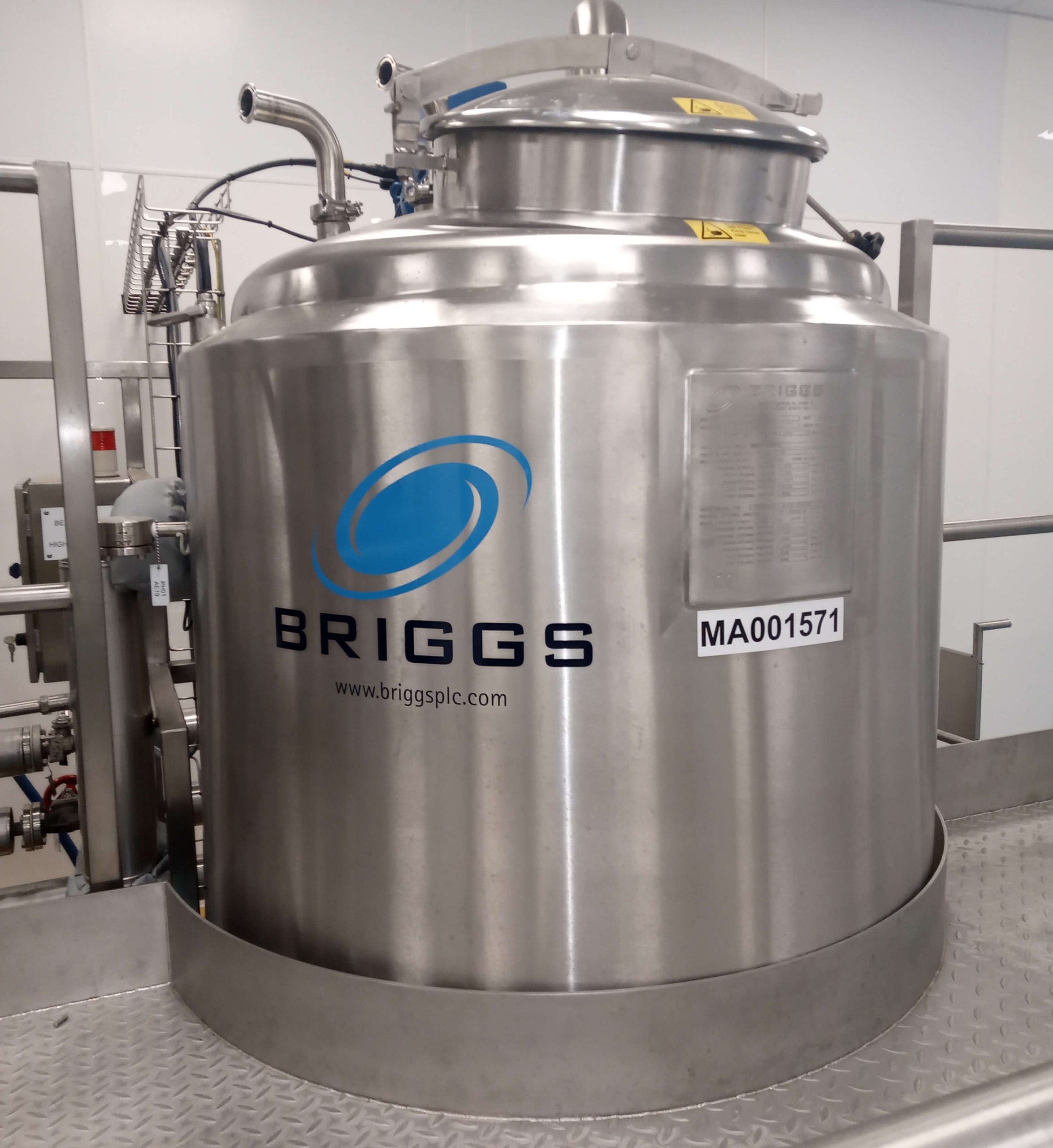 Process system design and validation are critical steps in pharmaceutical manufacturing, especially for mixing systems. Rigorous validation ensures that pharmaceutical products are safe, effective, and of high quality, while also meeting regulatory standards and driving efficiency and cost-effectiveness in production.
Contact us today

Learn more about our customised solutions and how we can help your business grow and thrive with our project delivery focus and bespoke process systems.